Choose your Kampachi Restaurants Outlets :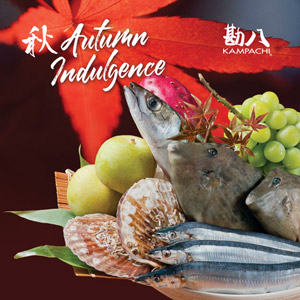 Autumn Indulgence
こだわりの食材で旬を味わう
Be spoilt for choices as we bring you the best mix
of summer's late harvest and autumn's favourites.
Kindly ask our friendly staff
for availability and recommendations.
Available at:
Pavilion, Plaza33, EQ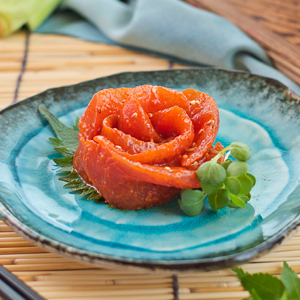 Maguro Yukke

マグロユッケ
RM55 nett
Raw Tuna with Homemade Spicy Miso Sauce..
Available at:
Plaza33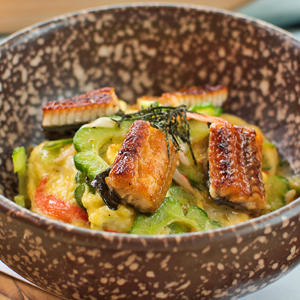 Ishiyaki Goya Champuru

石焼ゴーヤーチャンプル
RM148
Hot Stone Pot Okinawa-style
Fried Bitter Gourd with Egg and Unagi.
Available at:
Plaza33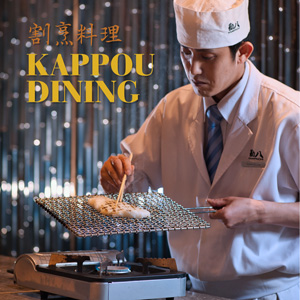 Kappou Dining
割烹料理
Behold and savour the exquisite chef's
creation that is crafted right in front of you.
Available only at Kampachi EQ.
全てこだわりの手仕込み 
しっとりと楽しむ割烹ダイニング

* 2-days advance reservation required
Available at:
EQ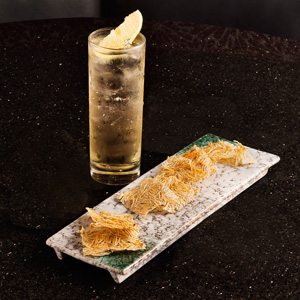 Highball & Tatami Iwashi
Discover the next level of aroma and flavour with the pairing of Nikka Highball and Japanese's all-time favorite Tatami Iwashi.
RM55 per set
Available at:
Pavilion, Plaza33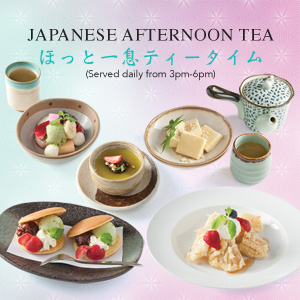 Japanese Afternoon Tea
Served daily from 3pm-6pm
Relax and recharge your day with our teatime treat!

Japanese Anmitsu
あんみつ
Japanese Mixed Sweet Delights with Choices of Houjicha or Matcha Ice-Cream.
RM 28
Dorayaki Ice Cream Sandwich
どら焼きアイスサンド
Dorayaki filled with Matcha Ice-Cream and Fruits.
RM 26
Dorayaki Maple Vanilla
どら焼きメープルバニラ
Crispy Dorayaki with Vanilla Ice-Cream, Banana and Strawberries.
RM 26
Tonyu Kibi Mochi
豆乳きび餅
Soy Bean Milk Curd with Brown Sugar.
RM 18
Tonyu Pudding
豆乳プリン
Soy Bean Pudding with Coconut Milk and Green Tea Syrup topped with Azuki.
RM 20
Available at:
Pavilion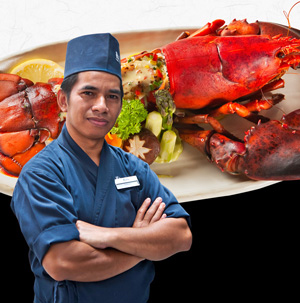 An Ultimate Enjoyment for All Senses
Watch in awe when our Teppan Master Chef Ambon performs thrilling feats of knife juggling, flambéing his palatable creation while the sizzling sound and aroma resonate with your senses.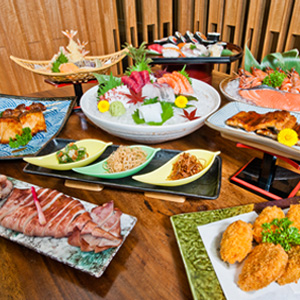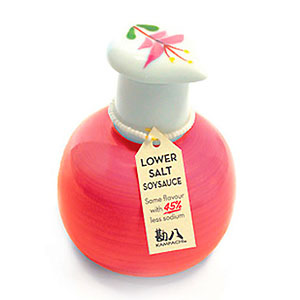 A Healthier Alternative
Customers concerned with the intake of salt will be pleased to learn that Kampachi now offers soy sauce that contains 45% less salt. Enjoy the benefits of a healthier alternative with the great taste and nutrition of our normal soy sauce. Feel free to request from our staff the next time you dine with us.
Available at::
Pavilion, Plaza33