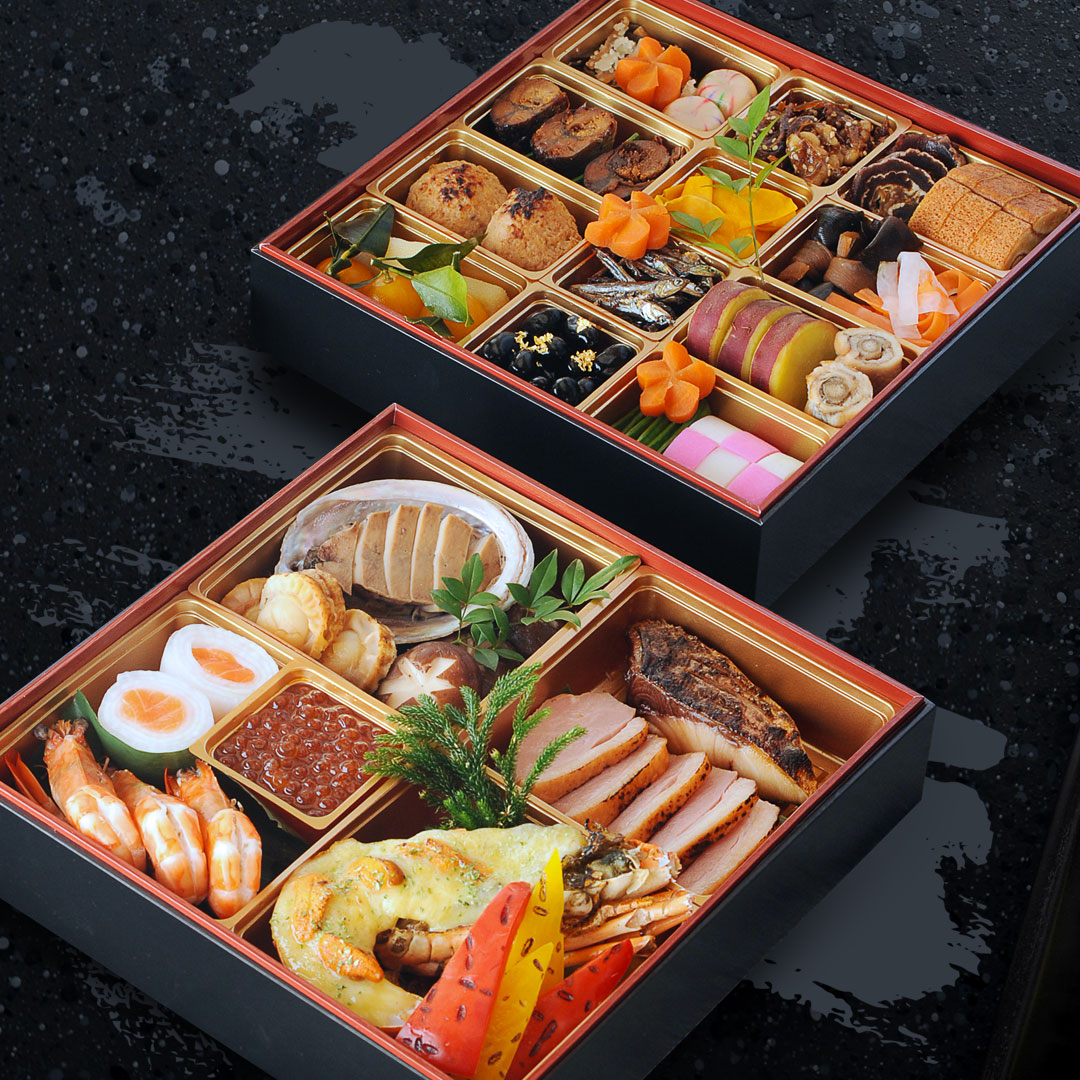 Osechi: A Timeless Tradition
Indulge in authentic Japanese new year tradition
From RM350
Pre-order now til 15 December 2023
Secure your order now via Whatsapp at
Kampachi EQ • +60 12 278 9110
Kampachi Pavilion KL • +60 12 228 0877
Kampachi Plaza33 • +60 12 266 0838
Download our menu for more details.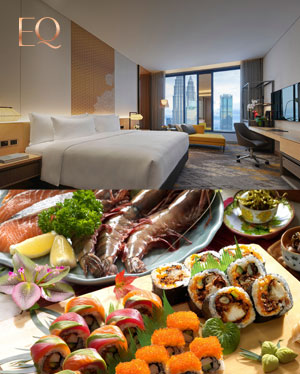 Saturdate with Kampachi
Experience the ultimate curated weekend getaway from the moment you check-in. Immerse yourself in a delightful culinary journey with an array of exceptional offerings. Begin your weekend with the scrumptious Kampachi Saturday buffet brunch, followed by a delightful evening at Sky51, where you can relish the city views while sipping on a refreshing welcome
drink. The indulgence continues the next morning with a sumptuous buffet breakfast at Nipah.
Room rates for two persons are all-inclusive, covering the following:
• Saturday buffet brunch at Kampachi
• A welcome drink at Sky51 on Saturday evening
• Sunday buffet breakfast at Nipah
To secure your reservation, full payment is required, and kindly note that it is non-refundable. Please be aware that blackout dates may apply.
Get ready to escape into a weekend filled with culinary delights and unforgettable experiences. Book now to ensure your perfect weekend retreat!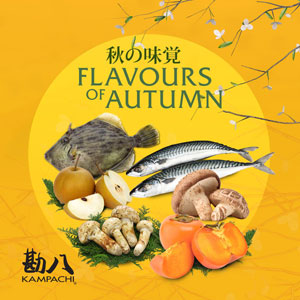 Flavours of Autumn
Experience the rich and diverse flavours of autumn at Kampachi as we proudly showcase prized produce from every region, offering you a tantalizing taste of the season's bounty.

カワハギ
Kawahagi
Preparation methods include Crispy Karaage or Fresh Sashimi / Usuzukuri
RM125 / 100gm
松茸
Matsutake
Indulge in earthy mushroom flavours with a selection of hearty Dobin Mushi or Crispy Tempura
RM110 / 100gm
生鯖
Nama Saba
Ideally savoured through either the simplicity of Grilled with Salt or with Teriyaki
RM90 / 100gm
ジャンボ椎茸
Jumbo Shiitake
Embrace the versatility of this autumn produce, either with Crispy Tempura or rich Pan Friend Butter Shoyu
RM70 / 100gm
柿
Kaki
A succulent golden persimmon with a subtle hint of autumn spice
RM98 onwards
梨
Nashi
Delightful autumn sweetness and refreshing taste of Tottori pears
RM180 per piece
Available at:
Pavilion KL, Plaza33, EQ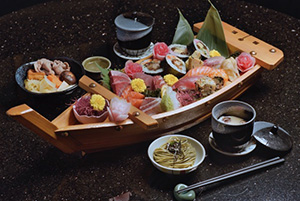 Your Favourite Weekend Brunch Buffet at Plaza 33


Take your buffet experience to the next level with Kampachi Plaza33! Indulge in a feast of Japanese delicacies of the highest quality ingredients with stellar service to boot. Definitely a meal to remember.
Saturday Buffet:
Adult: RM198
Child: RM98 (ages 6-12)
Sunday Buffet:
Adult: RM188
Child: RM98 (ages 6-12)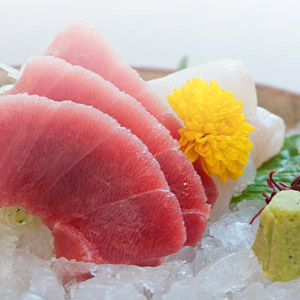 The Legendary Japanese Weekend Buffet at Kampachi EQ
Experience sheer Japanese indulgence at Kampachi EQ with a dizzying array of delicacies meticulously prepared with the freshest ingredients.
Time: 12pm – 3pm
Saturday Buffet:
Adult: RM258
Child: RM98 (ages 6-12)
Sunday Buffet:
Adult: RM208
Child: RM98 (ages 6-12)
Free flow sake (optional): RM100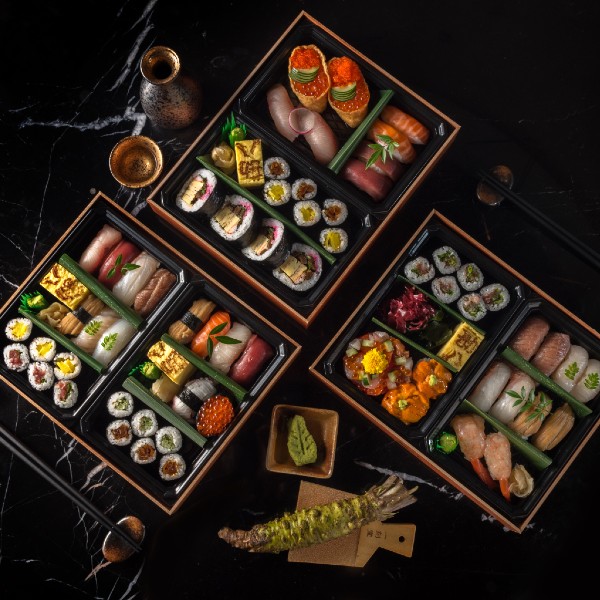 Kampachi Sushi Boxes
Take your sushi experience to the next level with exquisite, fresh sushi made with the highest quality ingredients by our expert chefs. Available for takeaway and delivery, take the 5-star Japanese experience to your home!
Contact us to order.
Available at:
Pavilion, Plaza33, EQ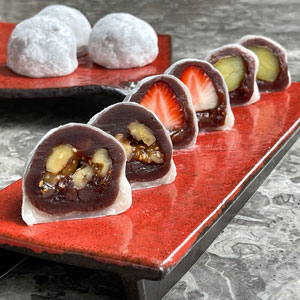 Daifuku
Sink your teeth into pillow-soft, gooey, premium Daifuku made with Japanese ingredients, rich with fillings like Walnut, Chestnut and the crowd-favourite, Strawberry.
Available at:
Pavilion, Plaza33, EQ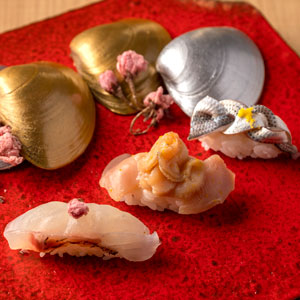 Kampachi Sushi Omakase
鮨おまかせ
Bound to heighten your Sushi Omakase experience with the best seasonal ingredients and unbeatable passion.
Menu starting from RM500.
Available at:
Plaza33, EQ
Book Now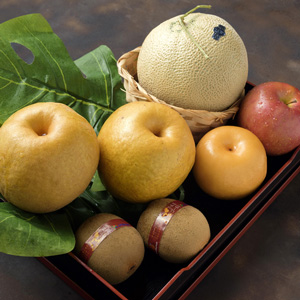 The Best Gifts To The Ones That Matter
Premium Japanese Fruits selections are available in gift packaging. Please enquire within for varieties and pricing details.

Available at:
Pavilion, Plaza33, EQ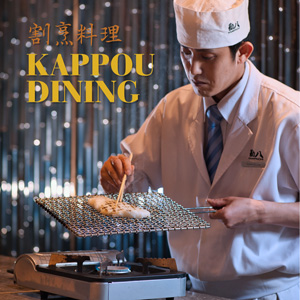 Kappou Dining
割烹料理
Kappou in Japanese generally means "cut" and "cook", which is also an all-embracing name for fine dining experiences such as Kaiseki and Omakase.
Unlike the Ryotei style that is presented in a formal and stately manner, Kappou dining enables diners to sit right in front of the chef. This allows people to savour the form, skill, and artistry of the chef.
* 2-days advance reservation required
Available at:
EQ

* All prices are in Ringgit Malaysia and subject to prevailing taxes.