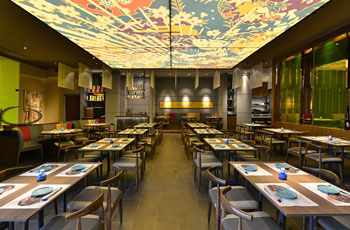 Pavilion Kuala Lumpur

Lot 6.09.00, Level 6,
Pavilion Kuala Lumpur,
168 Jalan Bukit Bintang,
55100 Kuala Lumpur,
Malaysia.
Tel: +60 3 2148 9608
Fax: +60 3 2148 2608
Email: kampachi-pavilion@equatorial.com

View Location Map Download Menu

Daily
Lunch/Dinner
Monday - Thursday, Sunday
11.00am – 10.00pm
Friday – Satuday
11.00am – 10.30 pm
• Last order 30 minutes before closing time
It was the first Kampachi outside of Equatorial Hotel and is currently located in the most exciting retail mall in the hub of the Golden Triangle.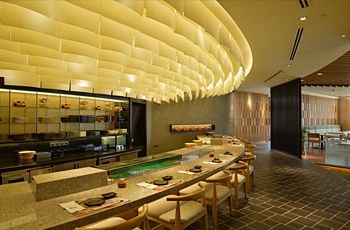 Plaza33

P1-02, Level 1 Podium, Plaza 33,
No. 1 Jalan Kemajuan,
Seksyen 13,
46200 Petaling Jaya,
Malaysia.
Tel: +60 3 7931 6938
Fax: +60 3 7931 8294
Email: kampachi-plaza33@equatorial.com

Daily
Restaurant/Bar
Monday – Saturday Lunch
12.00pm – 3.00pm
Monday – Sunday Dinner
6.00pm – 10.00pm (Bar: 11.00pm)
Japanese Buffet

Every Saturday, Sunday and Public Holidays
12.00pm – 2.30pm
• Last order 30 minutes before closing time
The Kampachi at the highly successful Plaza33 mixed development hub in Petaling Jaya renowned for the Weekend Buffet. Boasting a seating capacity of 198 persons, the Kampachi Plaza33 features a stylish bar with several unique "pods" that can be rotated for privacy.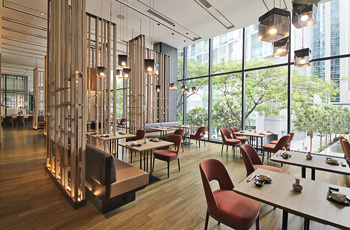 The latest and finest edition of the Kampachi Restaurants featuring the Hinoki Wood sushi counter that will surely take the sushi omakase experience to the next level.